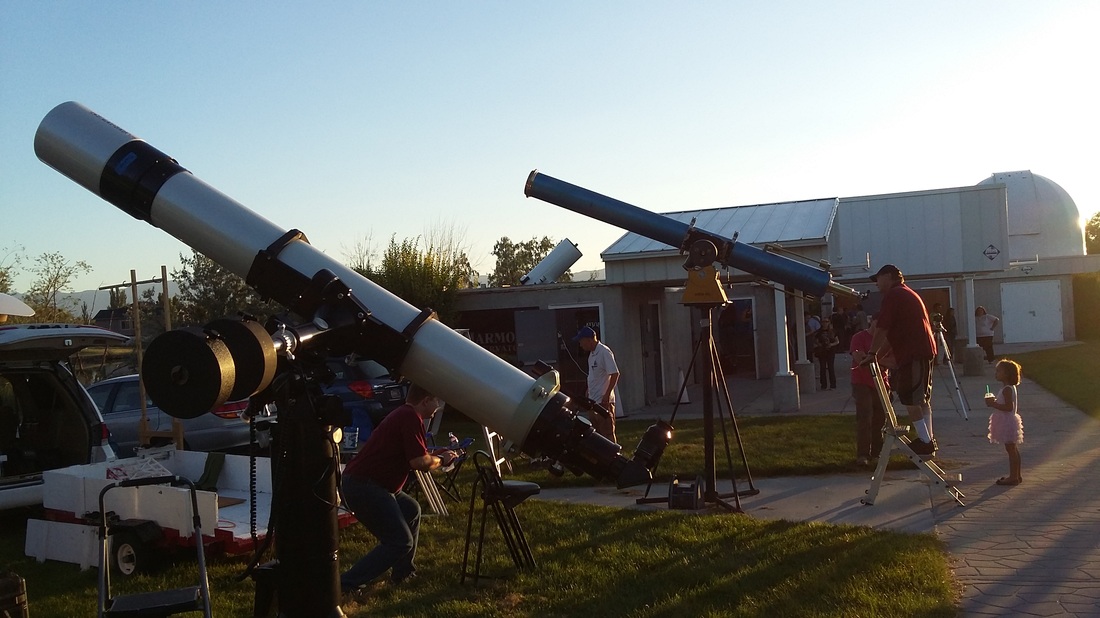 Astro-Physics 178 (7") f9 APO with 1915 Vintage 9" Alvin Clark in the background. Summer 2015 at Stansbury Park Observatory Complex (SPOC). Home base of the Salt Lake Astronomical Society. Preparing for one of several public outreach star parties.
Bryce Canyon National Park "Astronomy Festival" with Public Star parties provided by Salt Lake Astronomical Society volunteers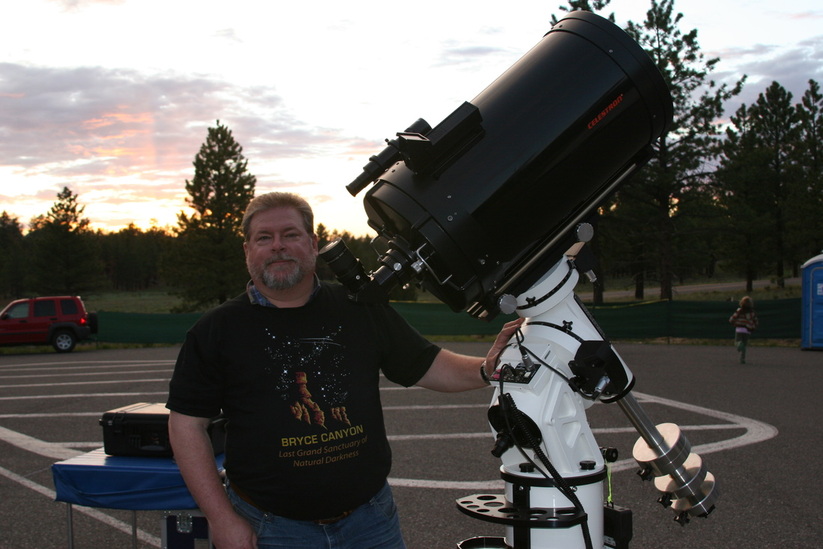 Here I am with trusty C14 ready for a night of sharing the sky with the public


---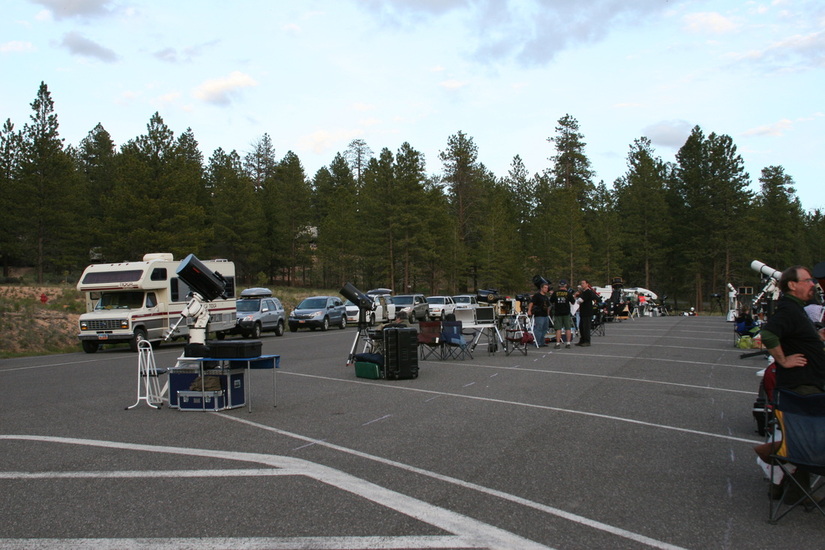 Some more of the crew ...


---
StellarVue Dark Sky Party -2014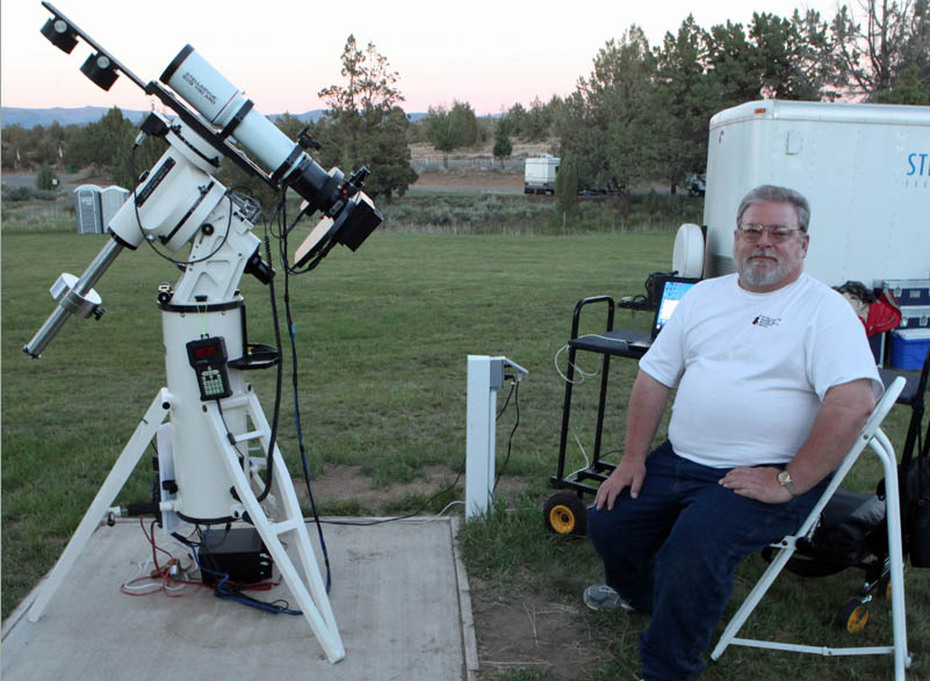 Another very impressive set up for the SVQ100 was brough by Tony Sarra. Not only is the mpunt impressive but Tony arranged for us to make for him a Q without focuser. We adapted the Atlas imaging focuser on the Q and it worked flawlessly. He has taken the SVQ100 to a whole different level of performance by precisely controlling focus every time. Say what you will, his Q is not under-mounted. ;-)